Principal's Welcome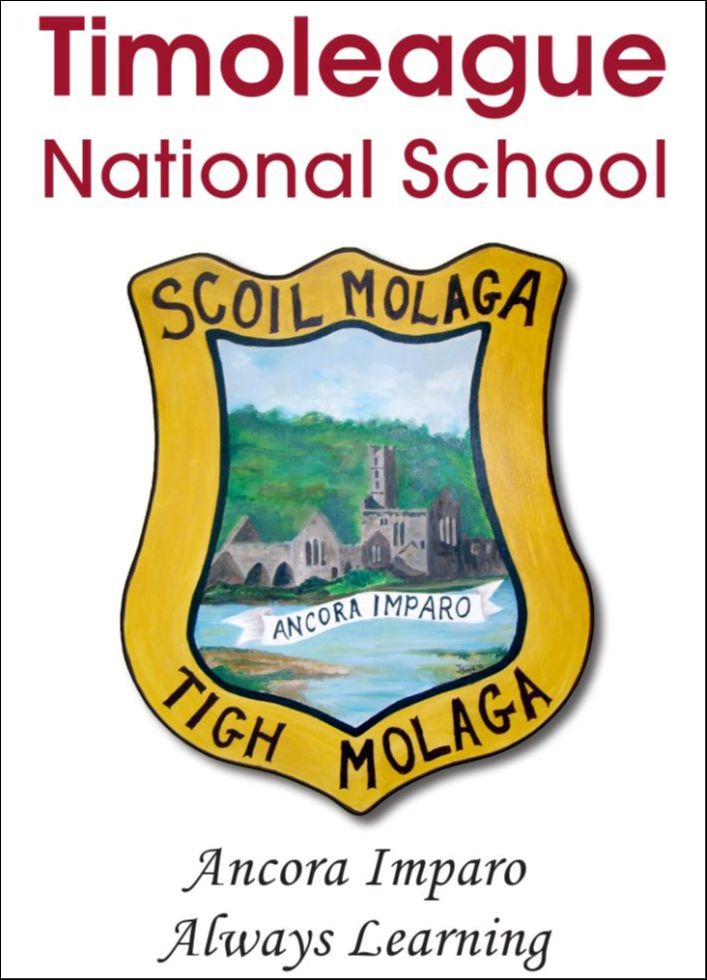 On behalf of all the Timoleague NS community, I would like to warmly welcome you to our school.

Timoleague National School aims to create a happy and friendly school where the focus is on children and their learning. In an effort to develop intellectual, physical, emotional, cultural, moral and spiritual wellbeing, we constantly endeavour to provide best practice in education for all of our pupils.

We believe that a broad balanced educational experience within a caring environment promotes positive attitudes towards learning enabling each of our pupils to recognise their talents and achieve their full potential. The real asset in our school is the enthusiasm of our staff and a desire for every pupil to achieve. Our Catholic ethos is characterised by our caring spirit, our commitment to pupil and teacher learning, and the provision of a wide variety of curricular and extra-curricular opportunities.

We have 15 members of staff who are committed to each and every child and whose commitment underpins the warmth and vitality of our school. Our pupils benefit enormously from the tremendous support we receive on an ongoing basis from our hard-working and very dedicated Board of Management and Parents' Association. We work closely with parents keeping you involved and informed about our school. You will get a flavour of our school through this website, Facebook, Instagram and Twitter @TimoleagueNS. The school uses the Aladdin Schools software service www.aladdin.ie for administrative purposes and it is a fantastic way to enhance a school's communication with parents. It enables parents to stay connected and informed about their child's education.
If you should have any questions, please do not hesitate to contact the school at timoleaguens2@gmail.com
Le gach dea-ghuí,
Norma Harte, Principal
Timoleague National School, Timoleague, Bandon, Co. Cork | Phone: 023 8846550